I think that title is the most straightforward one I've ever written. I don't think I even need to do my usual chit-chat, the title pretty much says it all.
However, in the spirit that is turning this blog into a column, I feel a story isn't complete without my unnecessary babble that no one actually, reads.
Apparently, it will be a new year soon. While many and most prepare in excitement with plans they've been brewing since June, I'm never been more terrified while hoping 2016 takes its time getting here. Real talk? I'm not a big fan of the end of the year. Not knowing what's in store for the following year, and knowing there's an entire year ahead of the unknown, doesn't brew wonder and motivation within me. There's no other way to put it besides terrified.
However, what does get me excited is a new
planner
and calendar. A new calendar, to set the mood for the new year. Also, because I've become quite the stationary fiend.
As I've
said before
, the calendar (and planner) you choose will be with you for the next 365 days. It's best to pick one you won't hate in two months. Very important. So, this year I opted for the free option and browsed countless blogs for great printable calendars.
I decided upon a minimalist design this year, monochrome, simple, chic. Good luck getting sick of that one in three months time!
And I've also gathered a few favourites to list. Just in time. Merry new year. (Blegh.)
Minimalist 2016 calendar printables.

2016 Hand Lettered Calendar by Delineate Your Dwelling
.
The best for - first, I guess.
I chose this one
to print out and clip up. It speaks for itself. And the months are written in Amy's handwriting, so you know it's unique.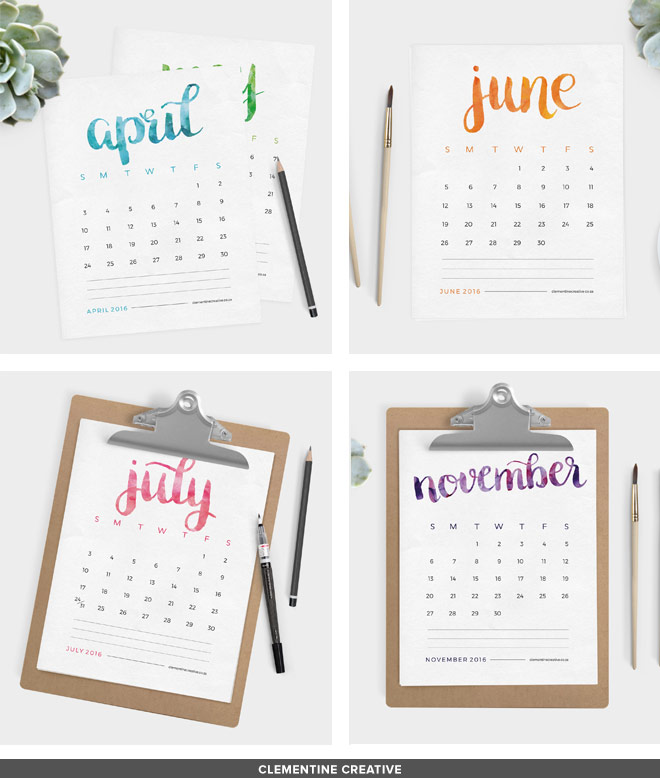 2016 Brush Lettered Calendar by Clementine Creative.
Oh, that font, those brush lettered months, this watercolour! *melts*
Handwritten lettering, clean white spaces and cute hand drawn designs? You can't tell me this isn't the perfect combination for the ultimate design-loving, decor obsessed being.
2016 Calendar by Cocorrina.
Monochrome with a touch of gold is just what the minimalistic decor bedroom requires. With a mix of grungy hand lettering, fancy year stamping and almost old-timey date set up, this is a recipe for a successful year.
So, you're sick of traditional calendar designs. And you have no space for them. Why not try calendar cards? They're small, travel-friendly and great to stack on your desk for those "wait, what day is it today?" times. We've all been there.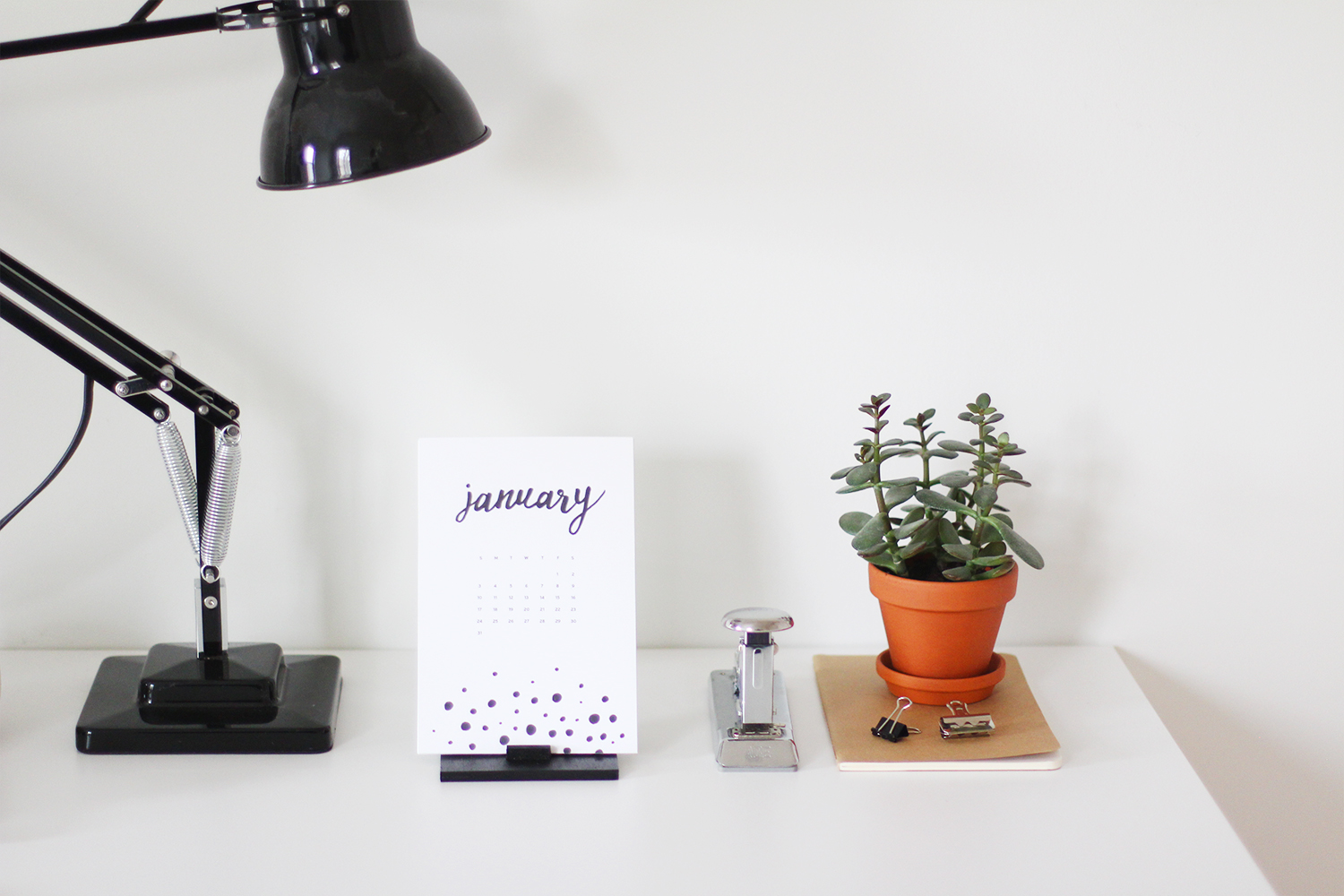 Speaking of smaller sized calendars, this little office-friendly one is such a treat. Along with a DIY calendar holder, this is the whole package for minimalist calendars.
I could go on all day really, but that's precisely the problem.
So let's just end it here with these few favourites that are well worth checking out.